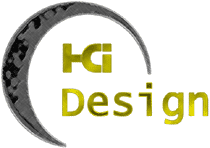 Software:

Android

Windows


Forever Connected


Screenshot


Download


Purchase


Deluxe Version


Support + FAQ


Manual
Other Information:

About HCI Design

SiteMap
Forever Connected

Version 2.6

Platforms: Win 95 & 98

License : Open Source

Size: 78K (download)
Forever Connected Support

If you need help using Forever Connected, you should consider looking at the manual (included with the product download, but also available online). At this time, since FC is open source, we do not provide any technical support for this product.
FAQ
Forever Connected requires that you connect to the internet using Microsoft's Dial Up Networking. AOL, at least by default, uses their own dialer, which FC cannot control. If you can figure out how to connect to AOL using MS-DUN, it should work fine with FC, but so far nobody has volunteered that there is a way to do that, and explained exactly what you must do to make it work. If anybody would like to enlighten us...
Forever Connected is written to stay within in its own directory and not use the registry; so to remove it from your computer, just delete the directory in which it resides. Of course, if you downloaded the new version with the automated installer, you can also run the uninstaller, though deleting the Forever Connected directory is still all that's required.