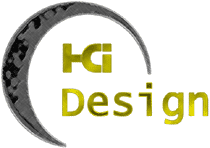 Software:

Android

Windows


Forever Connected


Screenshot


Download


Purchase


Deluxe Version


Support + FAQ


Manual
Other Information:

About HCI Design

Site Map
Forever Connected

Version 2.6

Platforms: Win 95 & 98

License : Open Source
Downloading Forever Connected Version 2.6

The Forever Connected install program is 78k. It will install the program for you, as well as all its documentation. The deluxe version is available as a separate download. Keep in mind that both products were once shareware, and that these downloadable versions will make occasional reference to that fact.
If you have any problems downloading, try right clicking on the above link, and selecting save link as from the popup context window.
You can find the source code (C++/MFC) to Forever Connected here.
Note that Forever Connected requires two support files, MFC42.DLL and MSVCRT.DLL. Together, these files can take up over a megabyte zipped, which means you don't want to download them unless you must. All but the oldest versions of Windows come with both of these files, so it is very likely you have them already.. Try FC out, and if it asks for any DLLs come back and download them here, or follow the instructions in FC's documentation. You can obtain the DLLs (both of which go in \windows\system ) from here.