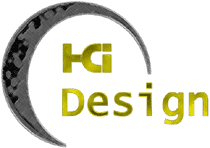 Display Calibration:

Input Lag
Software:

Android

Windows Software


MemTest


Download

Purchase Pro/Deluxe


Support + FAQ


Manual
Other Information:

About HCI Design

Site Map
| | |
| --- | --- |
| MemTest | Version 7.0 |
| Windows 9x/ ME, XP, 2K, 2K3, Vista, 7, 8, 10 | |
Purchasing MemTest Pro / Deluxe
MemTest Pro
$5: delivered electronically
The Pro version is a Windows program that extends the free version. It is tuned to the needs of users who test RAM often: overclockers, computer technicians, hardware recycling centers, etc., and is licensed for both home and commercial/professional use.

Advanced UI (shown above)

Full command line control, allowing automated testing or periodic testing.

Errors are logged to disk so that you can send an official error report to whomever you bought the RAM from. Also, if the machine crashes or is shut down you can read the log to see what happened.

A "nice" mode which allows you to test RAM in the background during normal use of the machine.

It does not pause every time an error is found, so it can be used to determine if failures are correlated with some secondary factor, such room temperature or intensive GPU load, rather than just as a tool that determines if there are any errors at all.

It can be run without the "first time user" messages.
MemTest Deluxe
$14: bootable CD/USB version, delivered via email
The Deluxe package includes the Windows native Pro version. It adds a 64-bit version of MemTest that runs directly from a bootable CD or USB drive without loading your OS first. This version can be run on any PC that supports CSM/legacy BIOS boot, and does not require any sort of installation. Plus, since it does not load an OS, it can directly access and test all of your RAM. This is a great disk for computer technicians. It also uses the rate that memory is checked as a basic speed benchmark. This can be useful if you are trying different BIOS settings. Not only will MemTest tell you if your RAM is still stable, but it will also indicate if the tweaks you have made improve RAM performance.

The Deluxe version is delivered electronically via email. We provide instructions for writing it to CD or a usb stick.
Purchase MemTest Pro:
(Pay what you want experiment!)
We are trying an experiment where you get to decide how much to pay to download MemTest Pro. Click the button below and you can enter the amount MemTest Pro is worth to you (the suggested amount is $5; this only works if some people choose to pay more; otherwise we will end the experiment).
NOTE: this is only good for MemTest Pro; even if you donate $14 you will only get MemTest Pro. To order MemTest Deluxe use the fixed price button below.
Purchase MemTest Deluxe via credit card:
Payment processing is hosted and handled by stripe.com. Software will be delivered via email.
For those who can't use stripe or a credit card, we also offer Paypal as a backup option, but the price is a little higher because of PayPal's high fees. Click here if you require paypal.
---