This tool gives you very fine-grained control over the speed of your pointer in Windows (XP thru Win10). The top slider has twice the resolution of the built-in mouse control panel in Windows.
If you need even finer control the bottom two sliders slow the mouse down further. The new speed is a percentage of the speed set with the top slider. You can even set different speeds for left/right and up/down. This fine-grained adjustment requires that the app be running as administrator so that it can install a "mouse hook" which allows this low-level control. No mouse hook is used if you don't check the "enable" box at right.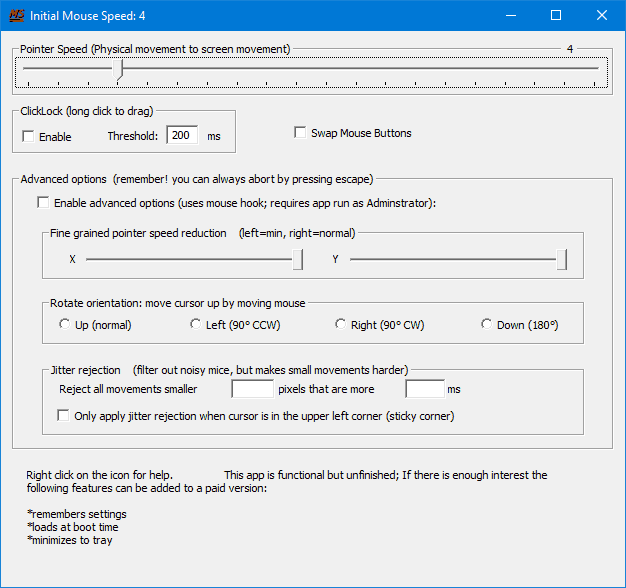 To install: unzip and copy files into the folder of your choice.
This is an open beta. It does not currently remember it's settings when you quit, etc. If there is interest, I'll develop a paid, full featured version for $1 that will have these tiny usability enhancements. Email me if that is something you'd buy so I know that's worth working on (link below)!


---
© 2021 HCI Design ( webinfo
hcidesign.com)